TREKKING TRIPS TO GREECE GUIDED HIKING WALKING ON KALYMNOS ISLAND
Wonderful Hiking and Trekking Holidays with our guided walking treks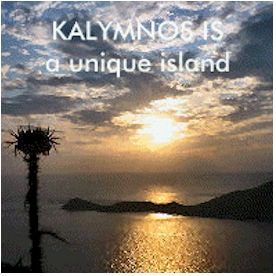 WHY CHOOSE GREECE FOR YOUR HOLIDAYS
WHO WROTE THIS HIKING INFORMATION
CONDITIONS AND EQUIPMENT FOR HIKERS
OUR GUIDED TREKKING TRIPS IN GREECE
WHY CHOOSE KALYMNOS FOR YOUR WALKING HOLIDAYS
Everywhere you encounter silence, beautiful views and your only company is goats. Everywhere on Kalymnos Island in Greece there are mountains, crests, ridges, antique monasteries and small deserted bays were you can swim alone. Sometime you visit villages where the friendly inhabitants are happy to ask "How are you?" because this is the these only phrase they know in English language. Walking through the Island in Greece is for me a personal great satisfaction: I have to train my senses to find the direction (follow the nose) which is one of the many characteristics of a mountain guide. Only in Patagonia or in the Jungle of Thailand I fell similar sensations. Here is totally different than the most touristy and busy Islands in Greece. For the fans of jungle trekking: please do not come to Greece on Kalymnos for your walking holidays: here are only small bushes and the air is fragrant of sage and mint.
WHO WROTE THE INFORMATION ABOUT TREKKING IN GREECE
For the first time I wrote something about myself. I am an internationally licensed mountain guide (UAGM) and I have been working as a rock climbing school director in our Alpine Mountaineering School of Arco - Lake Garda Italy for 20 years. In the year 2003 I was invited to visit this new rock climbing paradise and I quickly fell in love with this small Island. Within a very short period of time I "produced" my new website www.kalymnosclimbing.eu . Up to date we have about 1.200 visitors per day on this domain and I believe to have contributed a lot to the development of climbing tourism. Year by year I have bin here with my "old" customers or young participants of our rock climbing courses and often it happened that we spent a lot of time "walking" on the paths to reach our programmed climbing spots. Every time I was fascinated by the views, wildness and solitude of this territory.
IDEAL TIME - TERMS CONDITIONS AND EQUIPMENT FOR HIKERS AND TREKKERS
The inhabitants told us that every time of year was suitable for trekking and climbing holidays in Greece. The hotels owners at Lake Garda in Italy are telling the same thing but this is only advertising. In wintertime it is cold here and raining. to day in internet there are reliable statistics: between April to October there are an average of 10 rainy days and this is the best time to enjoy your hiking trips. I think is better to avoid the months of July and August because of the heat and strong winds and in order to avoid the masses of daily-excursion-tourists who coming from closely and touristy Kos.
The paths require a little mountaineering experience, sense to find the right direction, capacity to read a may and to use the GPS. On my handwritten "Routes guide" is written: "In case of emergency call: 69445796735" which is the number of the mountain rescue service... but in Greece the mountain rescue is organized by a voluntary basis and I guess in case of accident the situation will be extremely difficult! In Pothia there is a small and nice hospital but I do know about their experience in handily serious injuries. Short and clear: in your walking excursions you should avoid all risks, do not trek alone, and take along in your rucksack a first-aid-kit !
Another problem regarding equipment: the boots need not to be too heavy and the climbers often even walk around in flip flops but in case of doubt take with you your normal mountain boots. What to wear? On Kalymnos it happens that you are sweating on a steep path in the hot sun and then a few minutes later you are freezing on a pass in the with strong wind coming from North. This means you should take with you a windcheater (necessary also for driving the scooter, fleece (better wind stopper), cap, sun cream, etc.
You will find the it very handy to use the telescopic hiking sticks on the paths of Kalymnos.
ACCOMMODATION AND TRAVELING ON THE ISLANDS
Up to the year 2000 the hotels have been open only from June through September. The first rock climbers which came here found their first roof over their head in the so-called "studios": small apartments with kitchen, bedroom, balcony or terrace. The cleanliness and furniture however was not very much acceptable. Some of them are still in the same condition. Trust our recommendations because we know exactly which accommodation you should avoid. Good studios in Greece generally cost from 30 to 45 Euros per night, the same price you have to pay for a hotel room BB.
How do you get here? Please forget a "romantic cruise" from Athens by ferry (10-12 hrs.): I have tried this terrible trip myself! Here is a new airport and why not fly directly on the Island? Forget this option too because the scarce connections from Athens make you spend a night in the airport and you have to spend more money. The best way to came here is to book a flight in internet (or with your travel agency) to KOS with a low cost company such as AEGEAN AIRLINES - OLYMPICAIR - RYANAIR. From Kos you take a boat ca. 30 minuts. How to get around on the island: by scooter with automatic gear suitable for 2 persons (please bring along your drivers license and wind-proof jacket) or by rent-a-car. Cost for a scooter per day: ca. EUR 15 - 20; rent-a-car per day: ca. EUR 40 - 50. In case you are scared to drive a motorbike or scooter, in our guided walking holidays, we offer the possibility share a rent-a-car (for 4 persons) among the participants and divide the costs.
MAPS, ROUTES AND PATHS
Every year after my arrival on Kalymnos I bought my a new map but every time was disappointed as the maps were only suitable for a "car tourist' s holidays". On the island there is the so-called "Municipal Athletic Organization" whose young member have taken the praiseworthy and useful task of tracing and maintaining the rock climbing routes, building of new climbing spots, etc. Many years ago they gave me a handwritten "Hiking routes guide" with some descriptions of old routes between the small villages and the monasteries on the mountains. These paths have been called "donkey' s paths" in the past. On the paths which are leading to the appx. 50 climbing spots on the Island we found many multi-colored signs. Once you are beyond the climbing crags, the situation turns out to be much different: all of a sudden there are no more marks, no signs, sometime only "Steinmann' s" but NOTHING else.. From each paths you have a fantastic view and sense of "lonely planet" but sometimes it needs a lot of spirit of adventure spirit to find the right way within a in a NET of "goats' paths". The 15.000 inhabitant do not walk because is too hard for them and they prefer to move by car or motorbike: why walk or hike in the mountains? The 50.000 goats on the Island have an different opinion and they are running up and down everywhere. For this reason there are so many paths. In April 2009 I have finally found a new map for hikers and trekkers (Anawasi Edition Athen) scale 1:25.000, even with GPS marks, fantastic, you can order the map in internet. Finally I can read on a map my favorite round trips, finally I do no longer miss the correct path! But please be careful with the interpretation of the legend of the map regarding the description of the paths, for example "difficult crossing with unclear path" or "a long traverse above the cliffs on a faint but passable goat track" or "Two step sections with stairs", ecc. For these reasons and not only for business we offer our guided trips.
OUR GUIDED TRIPS
Another business affair?! Indeed many of our initiatives of our mountaineering and rock climbing school in Arco have been very successful: starting with the first rock climbing courses at Lake Garda in 1989 up to the last offer "rock climbing courses on Kalymnos" This time it is different: it is all about Delio' s strong will because he insists in making this pearl of nature known to all hikers in the world Welt and to offer his clients an unforgettable guided walking holiday.
It is very costly for our mountaineering school to send a mountain guide here. On our secure paths at Lake Garda or in the Dolomites, a mountain guide can accompany up to 15 hikers whereas on this territory the situation is different and one mountain guide should be available for every 7-9 participants. We know that every hiker who has good knowledge in reading maps, using compass, GPS and altimeter etc., is able to do the treks here on their own. Our offer is destined for persons who do not have this type of mountain experience and we tell them Welcome to our guided walking holiday on Kalymnos! We prefer treks which have the same starting and ending point because in this way we can avoid taxis or long waiting times for public transport to get us back to our car or scooter. Among the routes there a 7 different ones according to physical condition, experience and requirements of the participants, the max. elevation difference is ca. 600 m., max. duration ca. 5 hrs. Some routes on the Anawasi map not even we have tried and sometimes these are paths which are only known to hunters and goat shepherds: welcome to our first ascent ! The mountain guide reserves the right to change the itinerary with respect to safety reasons and the physical condition of the participants. This is our offer:
Program:
5 Guided walking days
Number of participants: min. 5 - max. 7 (for treks with more participants with DEFINITE mountainerring experience, please ask for an offer)
PRICE: EURO 767,00 per person
Our service
6-day Guided walking holiday with internationally licensed mountain guide (UIAGM); English, German and Italian speaking.
Included: 6 nights rent of a small apartment (studios suitable for 2-3 persons)) or hotel room (B & B) in double room.
Not included: food/drinks; cost for rent-a-car, cost for scooter rent. Upon request we can rent a small car for 4 persons (ca. 40-50 EUR per day) and share the cost. Supplement for single room EUR 75,00
BY MOUNTAIN GUIDES SCHOOL ARCO LAKE GARDA DOLOMITES ALPS TRENTINO ITALY
Our highlights regarding trekking hiking via ferrata at Lake Garda or in the Dolomites Italy have not been chosen by our alpine mountain guides school but are the preferences of our customers in the 20 years of our activity. Please click on the image for a complete program of our trips and courses.

Via ferrata trips Bocchette di Brenta Trentino
Mountaineering School Arco suggest the crossing of Brenta Group on the via ferrata Bocchette di Brenta in the Dolomites Alps Europe: 3 or 5 days hut to hut trips.

Via ferrata course at Lake Garda with mountain guide
Three days holidays on the via ferratas at Lake Garda in the Italian Dolomites Europe by Mountaineering Guides Arco Trentino

Brenta Trek Easy walking from hut to hut
Guided 5 days trip hut to hut "On the tracks of the bears". Crossing the Brenta mountains from the South to the North. Overnight in the mountain lodges or huts.

Via ferrata Western crest of Marmolada
Mountaineering on the highest top of the Trentino Alps, climbing via ferrata on the Western crest of Marmolada with mountain guides

Rock climbing courses at Lake Garda and on Kalymnos Greece
Rock climbing by mountain guides Lake Garda Trentino, courses and climbing holidays on Kalymnos Island in Greece

Walking holidays hut-to-hut at in the Dolomites
High and steep mountains emerging from the quiet blue sea water, green valleys rich of torrents, waterfalls, small lakes, meadows and forests. Here every outdoor activity is possible all year round

Corporate team building outdoor Trentino
Teambuilding outdoor corporate incentives in the Dolomites at Lake Garda Alps of Italy - mountain hiking trekking via ferrata canyoning rock climbing with mountain guides

NEWS Canyoning Trek at Lake Garda
Canyoning walk in the canyon at lake Garda - The legend, the history and the nature
Our links of walking hut to hut in the Dolomites Alps Italy
Partners of Lake Garda Trentino
Mountain lodges in the Alps Italy
Holiday week at Lake Garda Italy
Incentives teambuilding at lake Garda
Mountaineering in the Dolomites Italy